This was a final meeting of the club with only a few committee members coming to give our cheque donation of £265, to add to the £100 given at the beginning of last year and 33 memory blankets knitted by members and friends, to Julie Baker, representative for SANDS, our chosen charity for 2019. Thanks to the following for donating the blankets: Hilda Kirwan, Margaret Dewrance, Glynis Briscombe, Sue Wright, Sue Schofield, Jill Russell, Bev Brennan, Irene North, Val Hare.
I, Jill Russell, requested to give Julie the cheque and blankets and wanted to give the following introduction:
'I would like to thank Julie for coming to our meeting and apologise for so few members to greet her under these exceptional circumstances! I want to thank Cameo committee for accepting SANDS as our charity last year at a time when I was in a really bad place after the loss of grandson Wren, stillborn 1st Jan 2019. My son, Hugo and partner Faye were given immense support, first from the Jessop Hospital in Sheffield, who put them in touch with SANDS and who also helped them to come to terms with the loss of their son. Through talking to SANDS rep on the phone and then having Julie who came to talk to Cameo it helped me and husband Harry also deal with the sorrow. Thanks to Cameo members, friends and neighbours to whom I burdened my sorrows and then some of whom shared with me their experiences of losing a child too soon, either as a parent, grandparent or sibling. These tragedies are still all too common. The hurt is less intense now although Wren will always be with me and my family. Thanks to all the members and friends who knitted and crocheted all the blankets. Particularly, Val Hare from Horncastle who donated over 20! What a fantastic, generous feat!
The good news to share is that, at Christmas, Hugo and Faye revealed they were expecting another boy, my second grandchild, in April. We hope for a healthy child and mother this time. Also, another committee member's relative who lost a child in 2019 have now a little healthy girl!'
Julie was very thankful for all the blankets and the donation to SANDS. She has offered to return to see the whole group when hopefully everything gets back to normal and she will be very welcome.
Cameo now will have no more meetings until further notice and we hope everyone keeps safe and well in these uncertain times!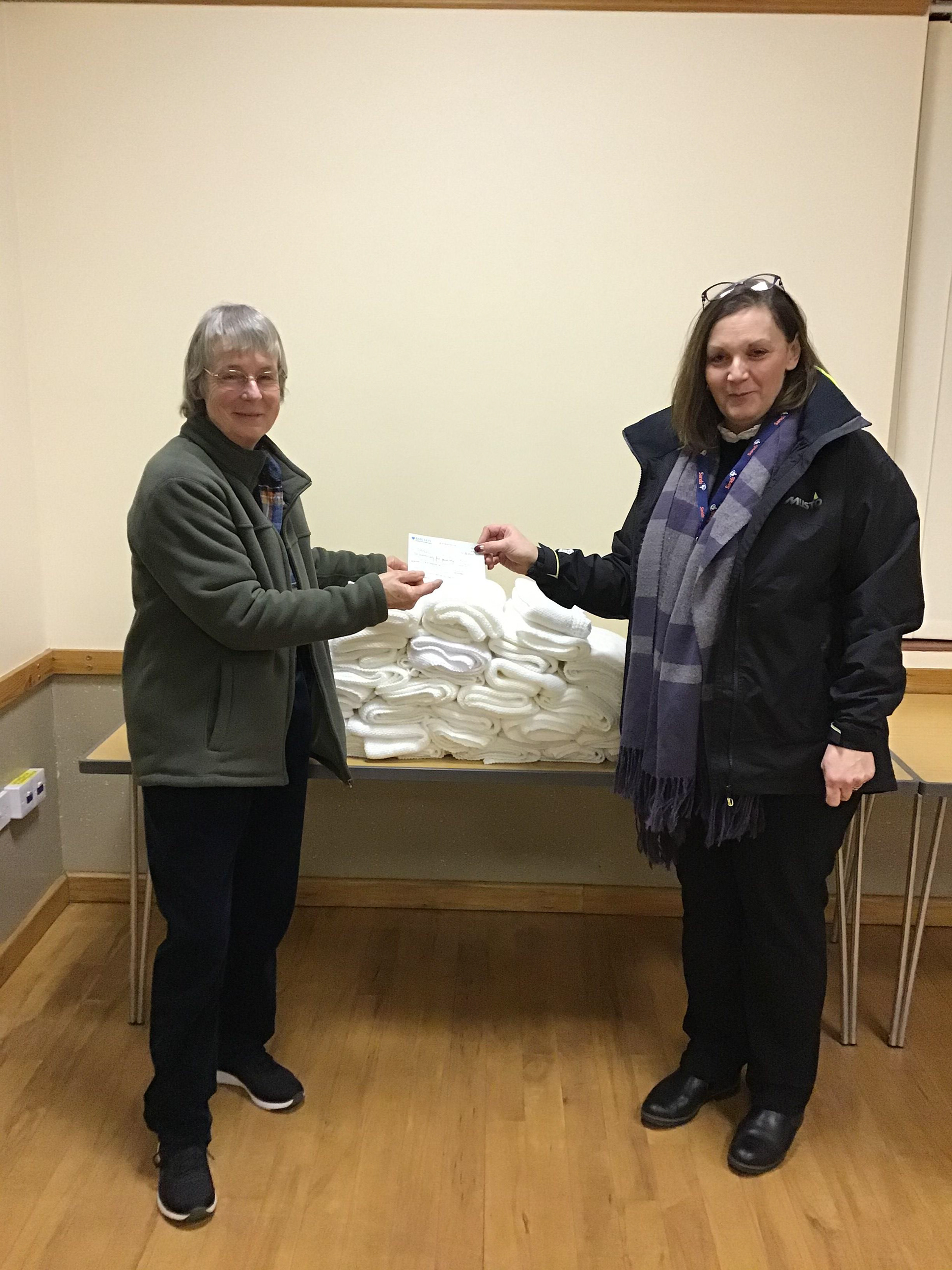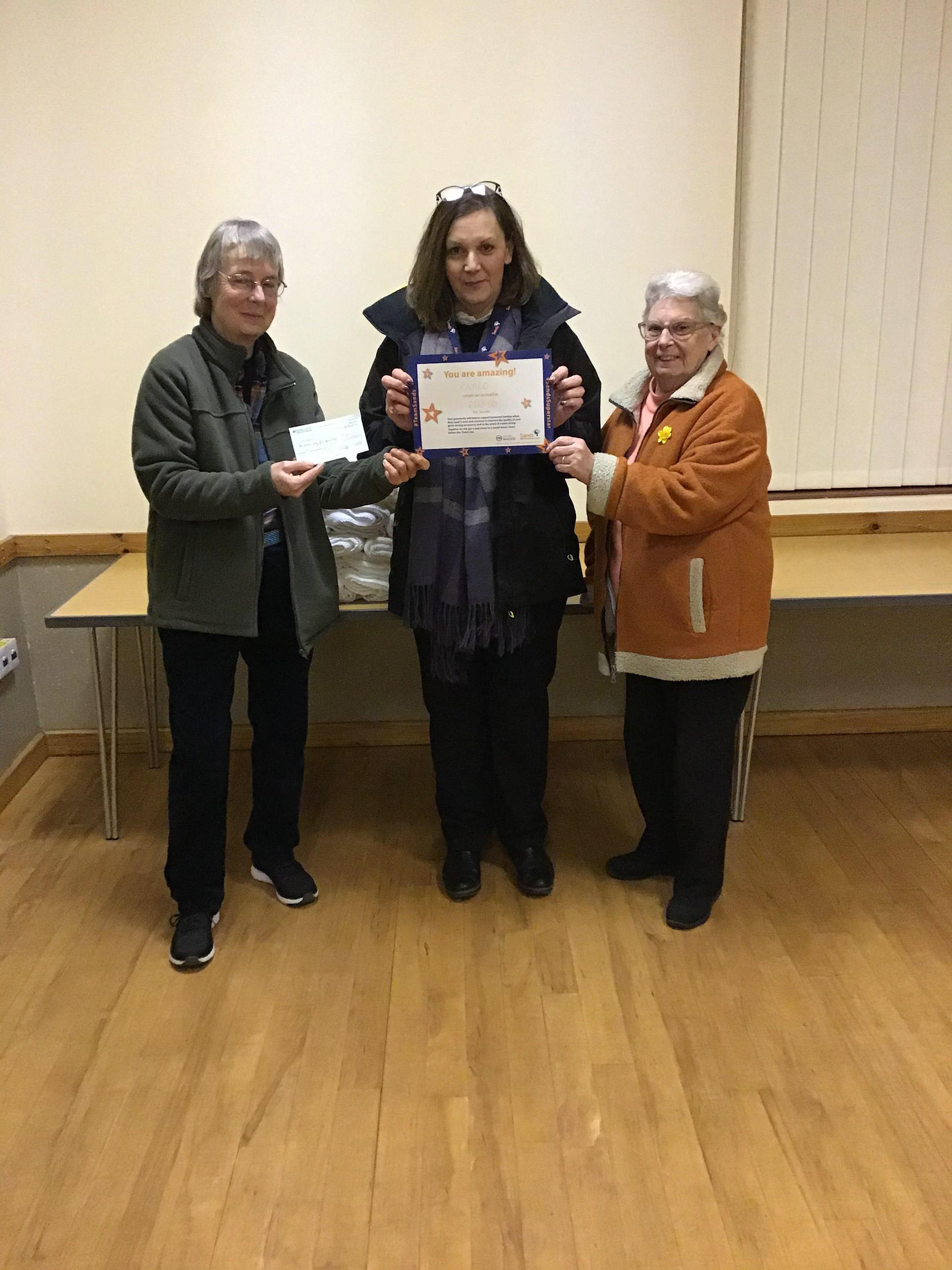 Jill Russell giving cheque for £265 and 33 memory blankets to Julie Baker from SANDS
From left: Jill Russell, Julie Baker from SANDS, Carmita Booth receiving thank you certificate