Message from the Headteacher
I hope that this finds you, and all those you love, safe, well and coping the best you can. All of our pupils have been very much in our thoughts since schools were closed to most children at the end of March this year. In their relatively short lives, they have had to experience one of the most uncertain and difficult periods that there has been for generations.
It has been an ever changing situation and that looks set to continue to be the case for some time. Partial and phased reopening of schools is an extremely complex and often unsatisfactory experience for parents, employers and people that work in school. It is however our current reality.
Despite this, we have a lot to be grateful for. I want to thank our parents and community for being there for us over the past couple of months. The fact that we have received so many messages of thanks and praise throughout the lockdown has warmed our hearts and kept us going. Our staff have not been taken for granted as we feared they might be. They have been praised as the key worker heroes that they are for continuing to go into school while others were told to 'stay home and stay safe', continuing to work hard and doing everything they can to make the difficult job of home schooling your own child as easy as it can be. The team at All Saints have been nothing short of amazing in terms of their dedication, care and constant hard work.
I would also like to pay further credit to our parents, for the exceptionally high level of engagement with the home learning; it has been in the region of 90%. That is genuinely astounding and our parents deserve great credit for making that happen. It is not clear when we will be able to teach our pupils in the way that we used to or the way we want to. Parents will however always know, that when the times got tough, they were there for their child.
Sadly, the tough times are not over and they may in some respects only just be beginning. At the time of writing, we are facing the next phase and have been plunged once again into planning and uncertainty. Planning is in place to respond to the government asking us to take back all of Foundation Stage, Year 1, Year 6, vulnerable children with a social worker, the children of Covid-19 key workers and those with an EHCP. Furthermore they have stipulated no more than 15 children in a class. A challenging task, but our priority is, as ever, to do the best we can and keep people as safe as we can.
We are lucky to find ourselves working in an amazing team, in the supportive and dedicated community of Waddington, during these tough times and look forward a return of better times in the future.
The pupils of All Saints Waddington continue to make us proud every day. We still have some events to celebrate that happened prior to the lockdown and continue to celebrate the amazing learning being achieved daily both in school and at home. The staff created a video for all the children and it was very welcome and appreciated. Please scan the QR code to watch it.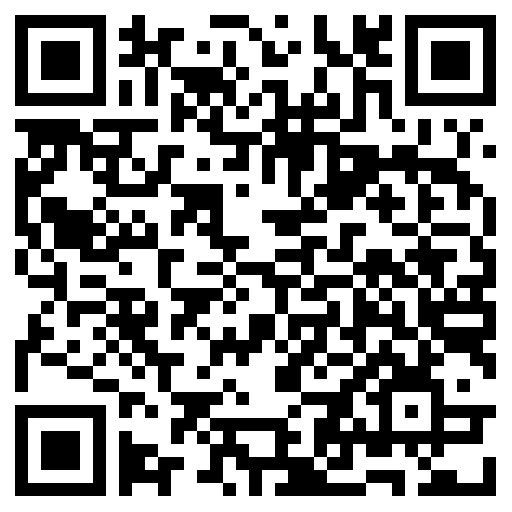 Lincoln Central Library offered us a very warm welcome when we visited so that each of our pupils could receive their own library card. We shared a story session, made book marks and completed a quiz before choosing our own book. Due to the pandemic some classes still have this opportunity to look forward to. What an amazing free service right on our doorstep!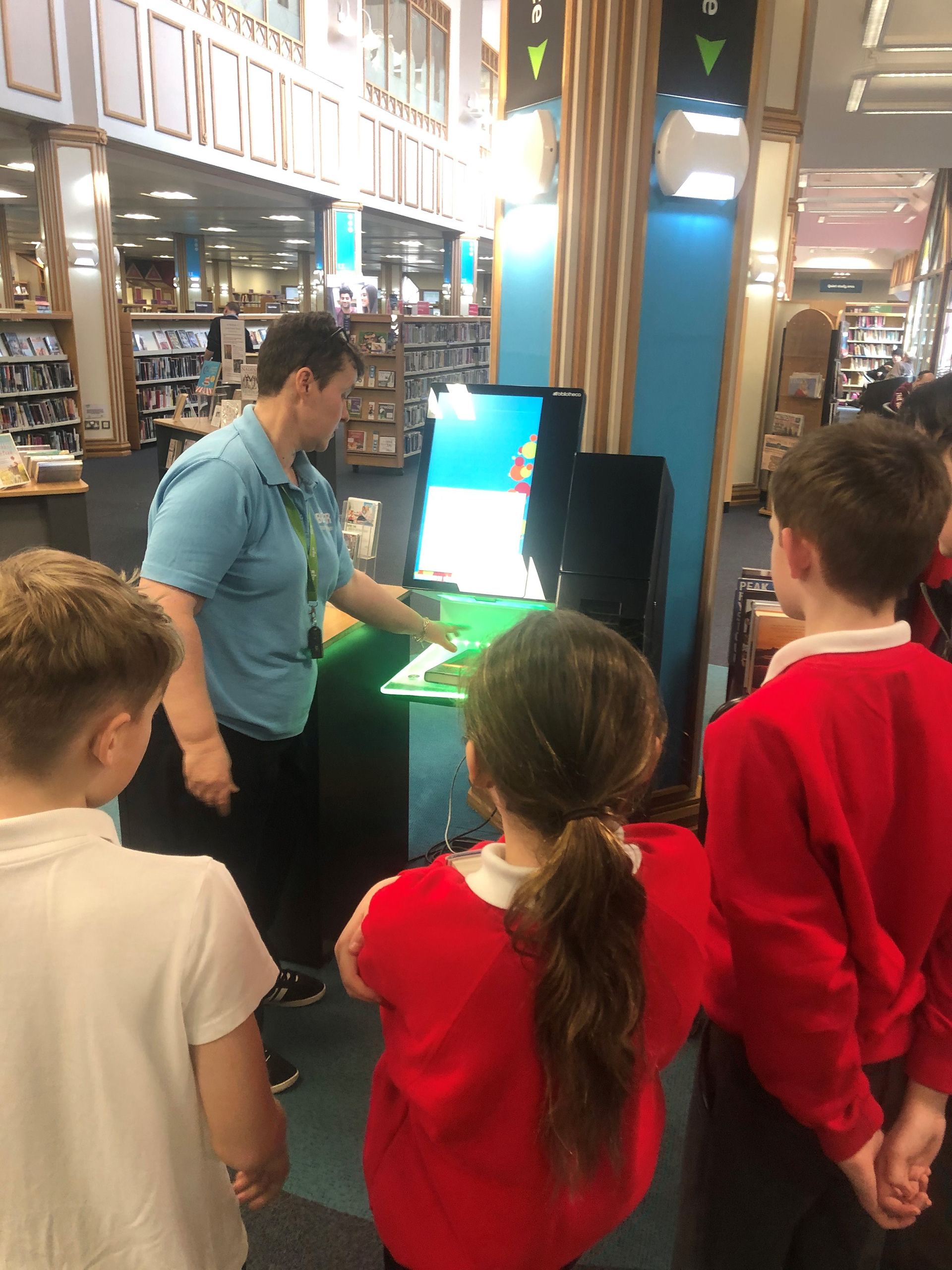 Year 6 we're lucky enough to venture off on their annual residential to the Hollowford Centre just before schools were closed. The week began with lots of rain-we couldn't visit the caves because they were flooded! A bit of rain wasn't enough to put us off though and on the second day, everyone made it to the very blustery peak of Mam Tor. Lots of personal challenges were faced, fears overcome and laughs had.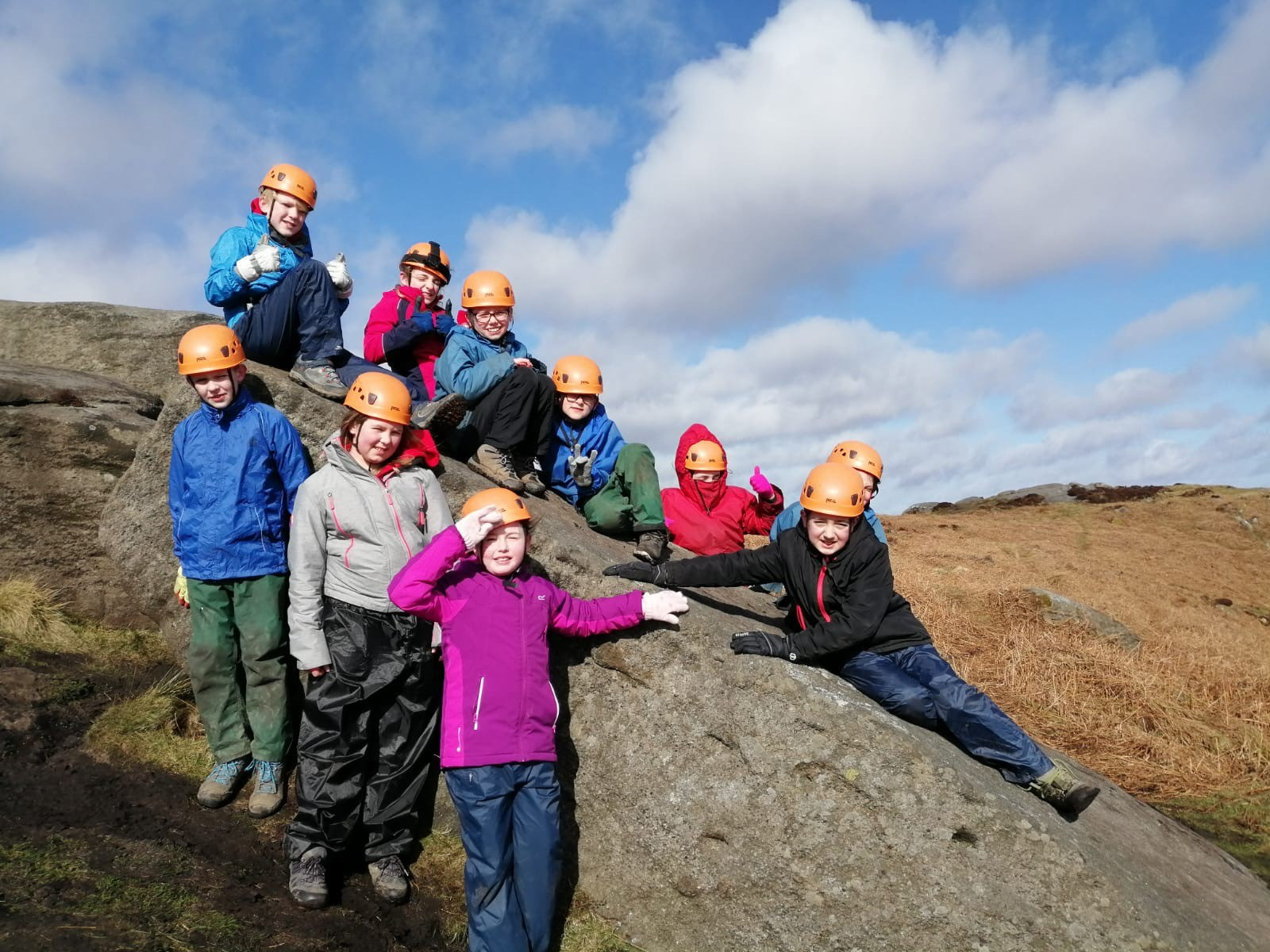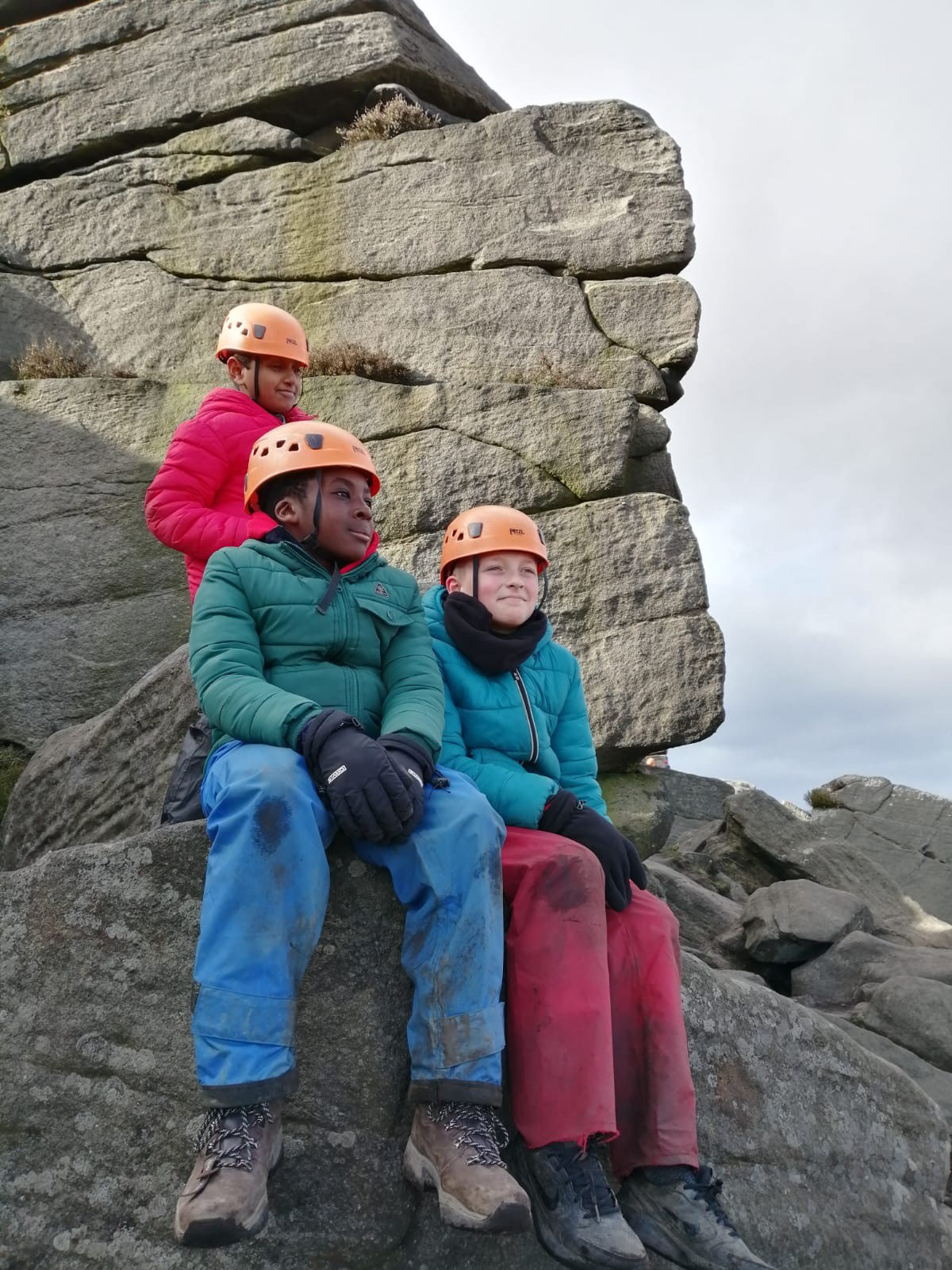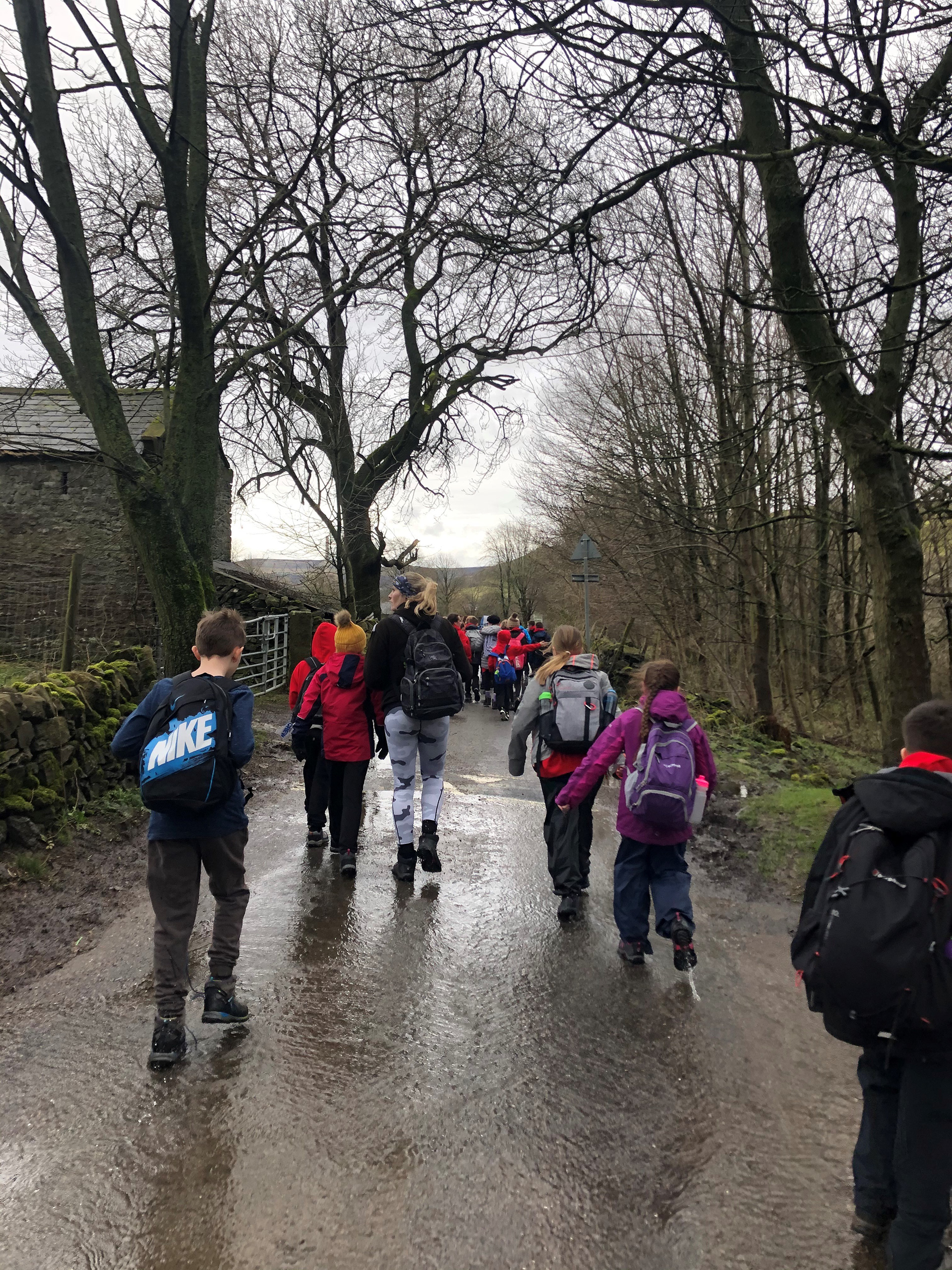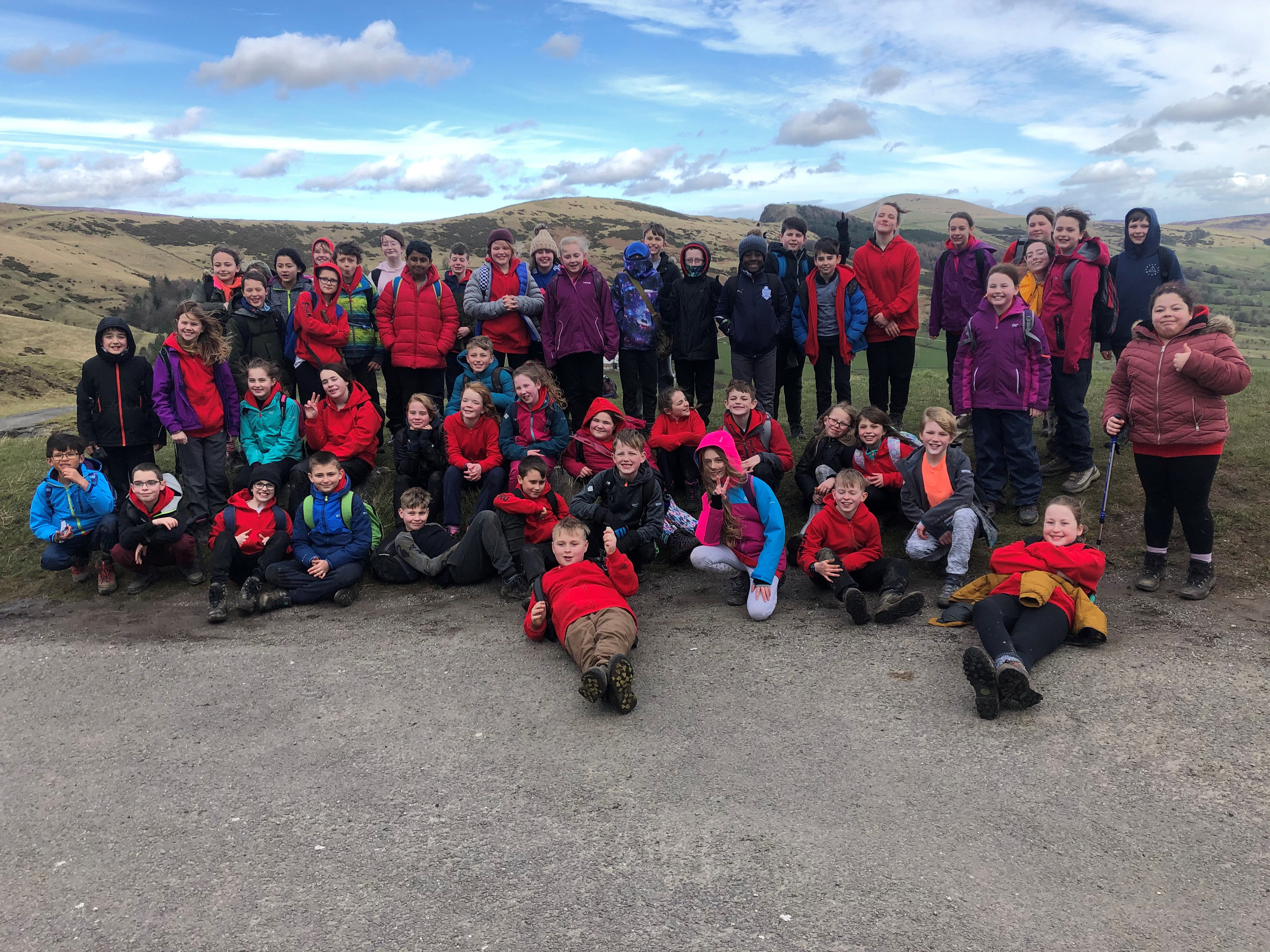 We have been delighted for our children to take part in the Cliff Carnival Lock Down Poetry Competition and to receive a message from the committee to say that they are very impressed with the lovely poems they have been sent already from our pupils.
all in silence but no one around.
No more playing, footprints or flowers on the ground.
The whole world has gone to sleep.
Where people stay home save to weep.
Thinking about their loved ones who are no longer here.
Wishing they were close by and near.
Everyone is holding on tight.
With this unpleasant virus that is out of sight,
NHS and key workers are our hero's.
No need for capes to show their super powers
Inspirational and heart of the nation and blossom like flowers.
Keeping the world save and being our guardian angels